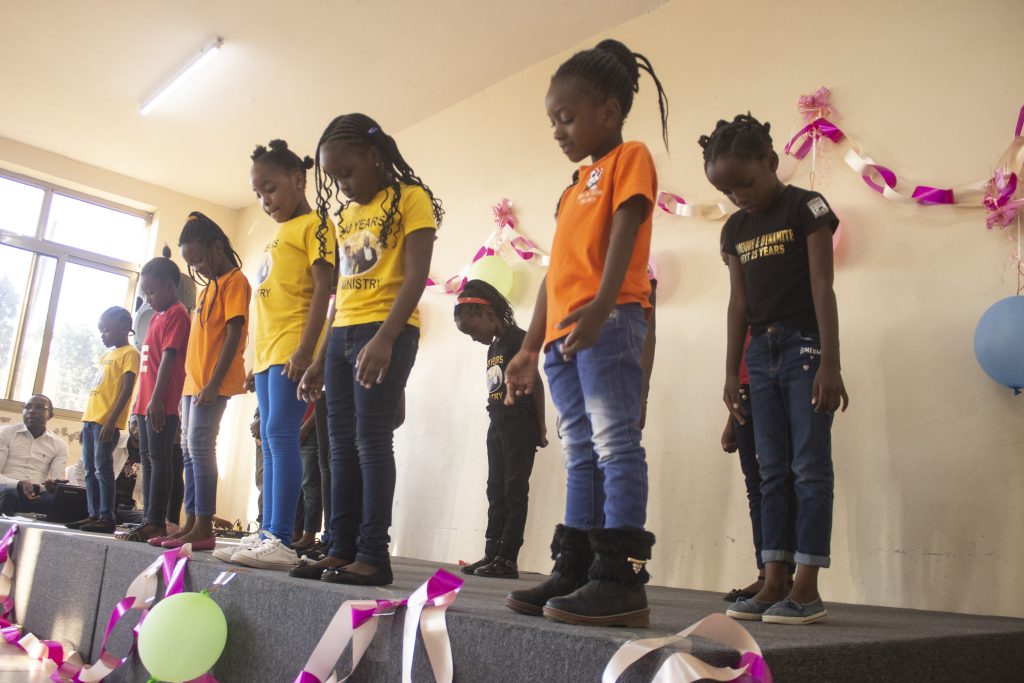 DIVISION OF CLASSES: Classes are divided according to groups as stipulated in our syllabus to enable reach every child physically, spiritually and socially. These are 3-5 years, 6-8 years, 9-12 years and 13-16 years. OBJECTIVE: To teach children with a Godly way of living. (Mathew 18: 14). And below are the areas we address:
* The Biblical basis for child life evangelism.
* The importance of child life.
* Understanding the child's spiritual needs.
* Growth and character development
* Discipline
* Spiritual maturity
The importance of conversion and leading a child to Christ Jesus is of priority.
Counselling the child for salvation and presenting the Gospel to the children. This covers prayers, Bible lessons such as:-
* The Holy Spirit
* Water Baptism
* Holy Spirit Baptism
* Tithe and Offering
* Witnessing
* The Lord's Supper
ENROLMENT OF TEACHERS: Sunday school teachers normally respond voluntarily to announcements for people who want to join in teaching, while others join through personal call from the Lord Jesus. ORGANIZATION OF TEACHERS: Children's ministry runs in four groups:
* Baby class 3 – 5 years
* Junior class 6 – 8 years
* Preteens class 9-12 years
* Teenage class 13 – 16 year
For every service there are Sunday school classes which are conducted under different ages and registers for each class are maintained by teachers and checked by the supervisors.
TIME FOR SERVICES
* 7:00 hrs
* 9:30 hrs
    * 12:00 hrs. We also have a jumping castle that has brought smiles to every child. We give God all the glory and honor for His goodness